Category: Specialized Training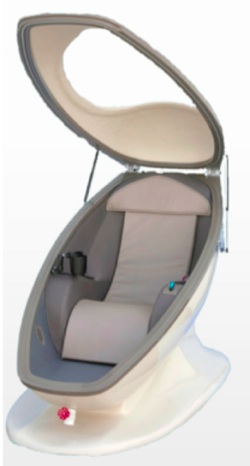 The "Cyclic Variation Adaptive Conditioning" (CVAC) process as an unparalleled safe and natural effort-free physical conditioning modality.
The CVAC process is a patented methodology that safely applies precisely composed rhythm-based changes to pressure, temperature and density of air.
As your body adapts to these changes you will have achieved better fitness. It works within the natural/breathable atmosphere and does not employ chemicals or nitrogen/oxygen separators to manipulate concentration of oxygen.
A unique high-performance altitude or pressure simulator is required to deliver the CVAC process in timed exposures call CVAC sessions.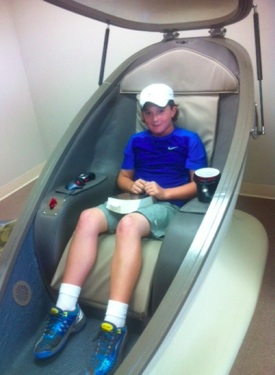 Adam Neff
11-year-old Adam Neff, just won the Boys' 12s National title. He has been using CVAC since July, 2012. He claims that using the CVAC has helped his tennis game substantially. He says "I sleep better and am able to come back and practice better. I'm also not as tired."
Adam's ranking was #282 nationwide and #38 in Florida when he began using the pod. As of April 2013, he's ranked #4 nationwide and #1 in Florida. 
Wall Street Journal, 2011:
"Ever since last year's U.S. Open, Djokovic has been trying to improve his fitness by climbing into a rare egg-shaped, bobsled-sized pressure chamber. 
The machine, which is made by a California-based company call CVAC Systems and hasn't been banned by any sports governing bodies, is one of only 20 in the world. 
Unlike the increasingly trendy $5,000 hyperbaric chambers many professional athletes use to saturate the blood with oxygen and stimulate healing, the CVAC is a considerably more ambitious contraption. It uses a computer controlled valve and a vacuum pump to simulate high altitude and compress the muscles at rhythmic intervals."