Category: Programs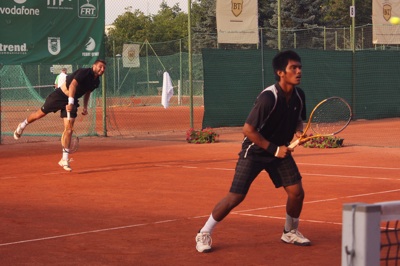 Elite Tennis Development provides programs designed to take players to the next level of performance by catering to the individualized needs of the athlete. The development program address every aspect of a player's game by daily technical, tactical, and match-play training and analysis.
Athletes in the Developmental Program go through a comprehensive evaluation that takes into consideration all elements of the game. The evaluation and development is overseen by a coaches who directs the student's progress throughout the enrollment.

Once an initial evaluation is complete, coaches will determine the individual direction of each student and implement a detailed developmental plan. Short and long-term strategy is discussed in order to achieve each student's goals.
Athletes are continuously observed and progress is evaluated to make sure individual needs are being met. Regular progress reports from their respective coach are also provided.
All Developmental Program pricing is custom designed for the athlete. Please contact us for a consultation and pricing request.